Welcome To Beck Numismatics Rare Coin Appraisals & Dealers
Edmonton Rare Coin Dealers & Coin Appraisals
Beck Numismatics Rare Coin Dealers are Edmonton, Alberta's only PCGS Professional Coin Appraisal Grading Service. We are an authorized rare coin dealer. What this means is that you will receive great advice, service, and valuations under the strict standards of PCGS, (Professional Coin Appraisal Service). We also have an A+ Rating with the Better Business Bureau of Edmonton.
We are here to answer all questions regarding coin collecting in Edmonton. We are open 7 days a week to serve your collecting needs.
If you need help with a single coin appraisal or an entire collection, our 30+ years of experience will make your experience exceptional.
We Purchase & Offer Coin Appraisals of Collections.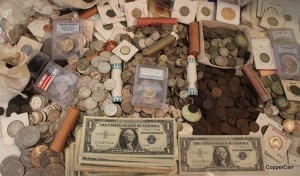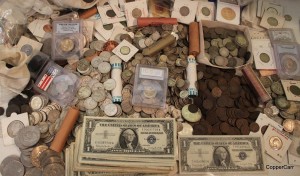 Our years of experience help you find any treasures in your collection. Most "amateur collections" will still have significant value due to the silver and gold content of the coins. Hopefully we can find some treasure coins that will give you a huge return.
You will need to schedule an appointment with Clinton Beck to have your collection appraised. There is a fee for appraising your collection. We are the only "PCGS Professional Coin Grading Service Authorized dealer in Edmonton. Please call for a quotation and to set up an appointment with Clinton Beck at (780) 485 9999
---
Featured Coins
Antique Numismatic Treasure
Enameled European Trade Token
This work of art is an excellent example of hand engraving and master enameling. This trade token is a true work of art. The enameling is some of the finest I have ever seen. The picture The "Madonna della sedia", is a painting by Italian Renaissance artist Raphael Dating 1513 – 1514. The original painting is in the Palazzo Pitti collection in Florence Italy. It depicts Mary embracing the Christ child while the young John the Baptist devoutly watches.
$7,975.00 CAN
---