Edmonton's only PCGS Authorized Coin Dealer.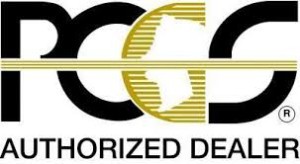 What does this certification mean to you?
Each customer of a PCGS-authorized dealer is entitled to the following rights:
WRITTEN RECEIPT.
When the customer submits coins to the authorized dealer for grading by PCGS, the authorized dealer will provide the customer with a receipt identifying the submitted coins.
PROMPT SUBMISSION FOR GRADING.
The coins will then be promptly delivered to PCGS (in no event later than ten (10) days after the customer delivers the coins to the authorized dealer).
PROOF OF SUBMISSION.
The customer is entitled to receive, within fifteen (15) days after the customer delivers the coins to the authorized dealer, a copy of the PCGS invoice form prepared by the authorized dealer for submission to PCGS.
PROMPT RETURN AFTER GRADING.
The authorized dealer will promptly return the customer's graded and holdered coins to the customer within five (5) days after the authorized dealer receives them from PCGS, unless directed otherwise by the customer.
CAREFUL HANDLING.
The customer's coins will be returned to the customer in the same condition they were in when the customer delivered them to the authorized dealer.
GUARANTEED GRADE AND AUTHENTICITY.
As an owner of a PCGS-graded coin, the customer will have the benefit of PCGS's Guarantee of Grade and Authenticity and each PCGS authorized dealer will accept the grades assigned to the coins by PCGS.
FAIR MARKET PRICES.
The customer can call PCGS at 1-800-447-8848 to report any instance in which an authorized dealer, in offering to buy a PCGS coin from the customer, attempts to justify a lower than market purchase or bid price for the PCGS coin on the basis of allegedly improper grading by PCGS, or provides the customer with an unreasonably low purchase or bid price for the PCGS coin (with or without any allegation relating to PCGS's grading of the coin).
PRODUCT RELIABILITY.
In the event that PCGS develops and uses different coin holders, each authorized dealer will treat and deal with all PCGS coins without any distinction based on the type of holder.
COURTEOUS, HONEST SERVICE.
Each authorized dealer will at all times give the customer prompt, courteous and efficient service, and, in all of the authorized dealer's transactions with the customer, will observe the highest standards of honesty, integrity, fair dealing and ethical conduct.
Note: Certification by PCGS does not guarantee protection against the normal risks associated with potentially volatile markets. The degree of liquidity for PCGS certified coins will vary according to general market conditions and the particular coin involved. For some coins there may be no active market at all at certain points in time.